Indoor Karting Birthday Parties
Create a Memory That Will Last Forever!
  Birthdays

Indoor karting is one of the most-exhilarating forms of family entertainment, and no one does it better than Pole Position Raceway. Our location in Corona, California is over 50,000 square feet and features world-class indoor karting, video games, pool tables, private party rooms and more. We also have a variety of medals, trophies and custom awards, and can provide catering.
Adult Birthday Parties
It doesn't matter how old you are, indoor karting is an adrenalin rush. We specialize in the party business, and have been since 2005. We have a variety of party options, and if you don't find what you are looking for, then ask, and we will see if we can put together a custom package for you.
Adult Parties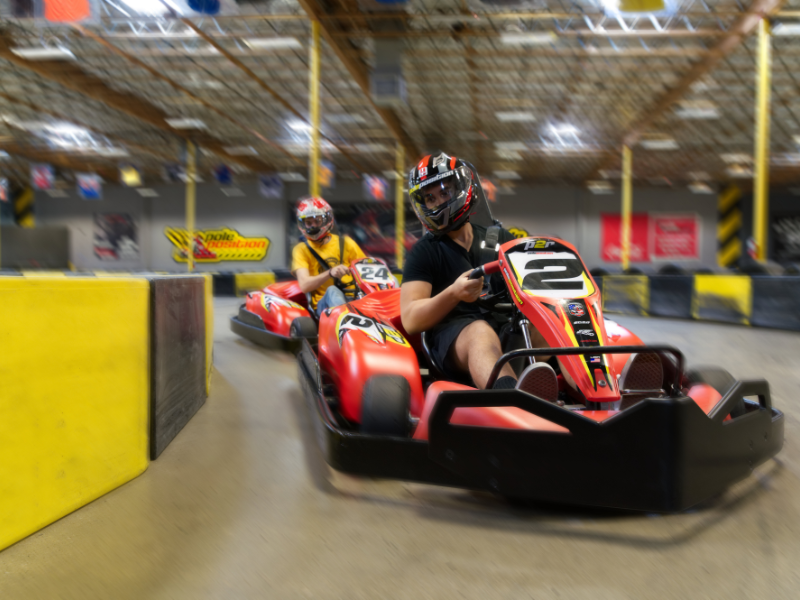 Teen Birthday Parties
Indoor karting at Pole Position Raceway is arguably the most-popular place in the Inland Empire and Orange County to celebrate teen birthdays. Up to 12 racers can compete on the track at one time, and we have a variety of options to choose from. If you don't see something, ask, and we will try to customize a party that is perfect for you!
Teen Parties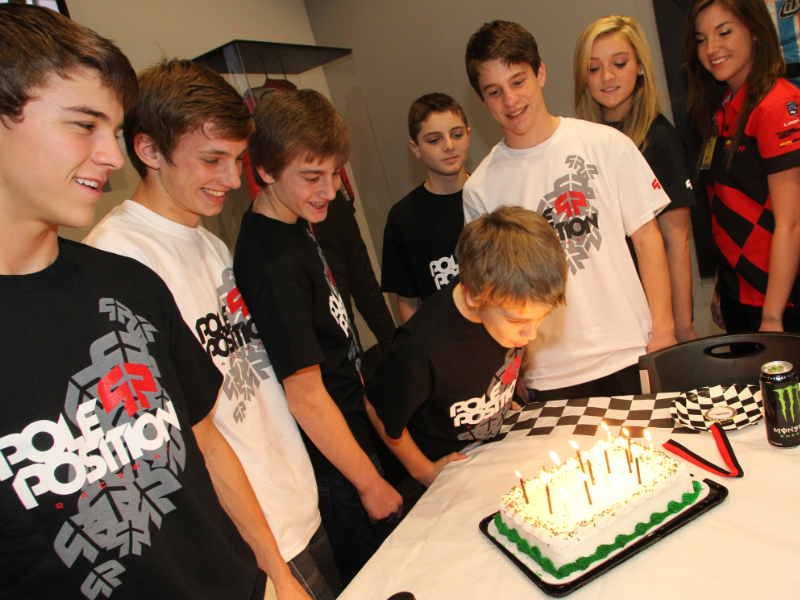 Kids Birthday Parties
Our Corona location has special karts for kids that are ideal for indoor racing. As long as they are 48 inches tall, and can safely operate the karts, they can race on the giant 1/4-mile track. We have a variety of packages and upgrade options, and we can also customize any party to suit your needs.
Kid Parties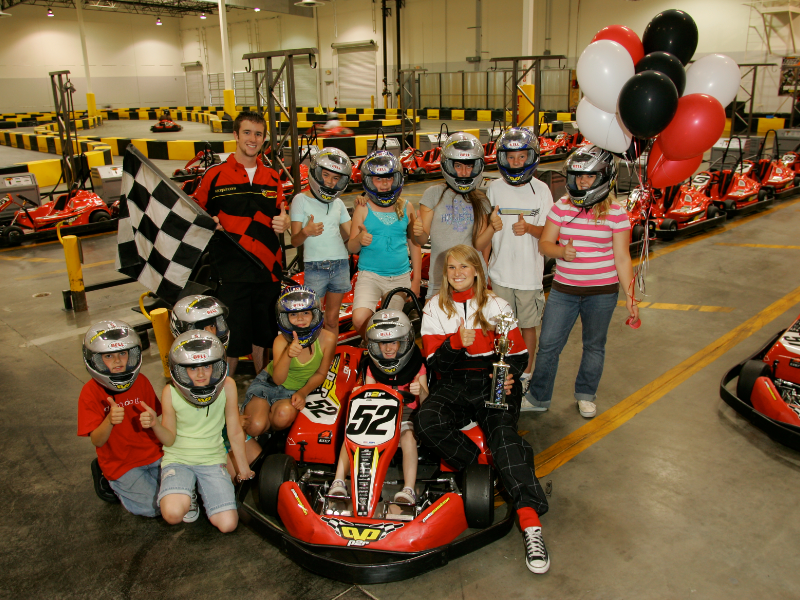 Giant Indoor 1/4-Mile Go Kart Track
Pole Position Raceway in Corona is home to the fastest rental karts in the United States. These are not your casual amusement park rides you remember as a kid. These are high-performance karts that produce an amazing adrenaline rush for new and seasoned racers, and the performance will blow you away. As long as you are at least 48" tall, and can safely drive, you can join the fun. We have junior karts for our youngest racers, custom-designed high-speed karts for adults, and the same karts with hand controls for the handicapped.
Pole Position Raceway offers state-of-the-art gaming technology throughout the facility. We have over 20 video games, several billiards and air hockey tables.
We offer a variety of medals, plaques and trophies for all occasions, and even offer custom engraving.