Company Parties in Corona, CA
Create the Ultimate Corporate Event, Team Building Party or New Product Launch
Pole Position Raceway has become the county's favorite place to hold corporate team building exercises, employee rewards programs and holiday parties. We have hosted hundreds of events for companies of all sizes, and each adrenaline-filled event is customized to fit the specific needs of your organization. After providing our Event Coordinators with the number of racers, the type of races you would like, your date and budget, Pole Position Raceway will be able to create an experience geared to your group's satisfaction. Companies have their choice of selecting one of our group races (Pole Position Challenge, Grand Prix or Super Pole) or renting the facility by the hour.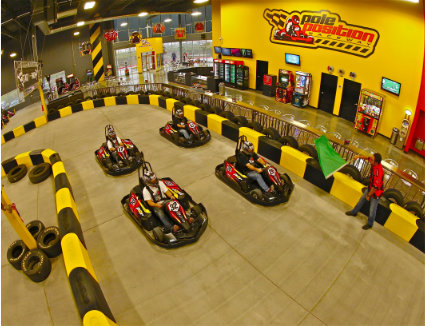 Facility Buyout
Rent the track by the hour. Customized race options.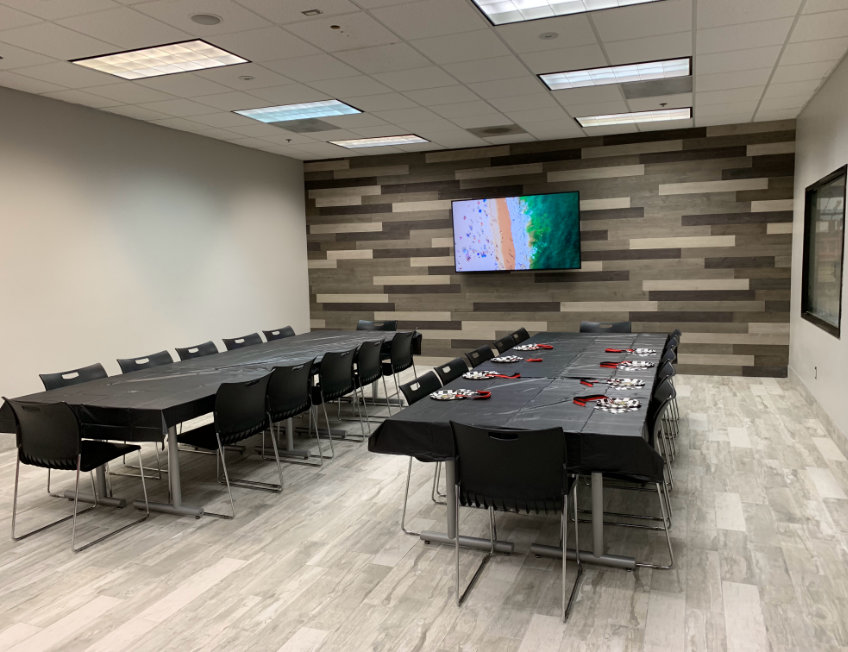 Private V.I.P. F1 Room
Large flatscreen TV, seats 25, Free Wifi.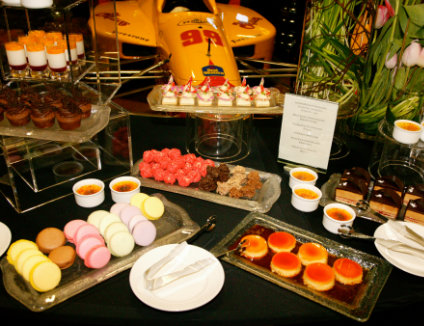 Catering
Duis aute irure dolor in reprehenderit in voluptate velit esse cillum dolore eu fugiat nulla pariatur. Excepteur sint occaecat cupidatat.
Pole Position Raceway offers a variety of awards for private parties. We have everything from medals to trophies to wall-mounted plaques. We also offer custom engraving.
Pole Position Raceway has been hosting events since 2005, and no one does it better. Our high-performance electric karts are capable of speeds approaching 45mph, and that feels extremely fast when you are sitting just inches off the ground. The famous indoor kart track offers packages for small groups that feature 2, 3 and 4-race options, and we can also host completely private events for up to 300 people. Pole Position Raceway has both adult and kids karts, and can fit up to 12 racers on the track at one time.

"I have raced at the Corona track over 100 times since it opened in 2005. I absolutely love it, and have even used it for team building for my company. I highly recommend Pole Position Raceway."
-Danny Carlson, RJ Fabrication