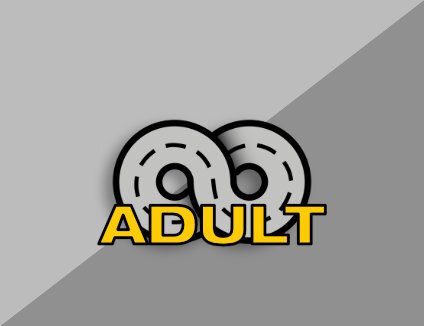 Wednesday Adult All-You-Can-Drive
4-Hour Special Event!
---
Rates
Four-Hour Pass: $55
---
About
The All-You-Can-Drive (AYCD) pass is available to Adult Racers who are at least 56 inches tall. You'll be racing in electric go karts and join up to 12 other racers on the track in Standard Adult races.
Each Adult Race is 12 Laps around the indoor quarter-mile go kart track.
The Standard Adult Race is scored by your single fastest lap time out of the 12 laps. To win this race, whoever has the single-fastest lap time wins.
After each race, you will receive a SpeedSheet Race Result Sheet showing your overall race performance compared to all other racers in your races.
All equipment is provided: Go kart, helmet & head-sock.
Most racers accomplish around 8 races in the 4 hour time period. However, racers are not guarnteed 8 races.
*Close-toed Shoes are required. Rental shoes available at the track for a small fee.
*The AYCD Pass is non-transferable and is sold per person. All All-You-Can-Drive Passes yield to group events, corporate events, reservations or parties. We reserve the right to stagger All-You-Can-Drive races with other races, events, parties or reservations. Back-to-back racing is subject to availability. Not valid for group or corporate events, reservations or parties. Restrictions may apply. Race track is subject to availability.